Birds have always held a spot in my heart. Since I was a young girl, I have always been interested in the different species and gorgeous melodies sung by our winged neighbors.
Recently, with all this extra time on my hands, I have found myself getting back to my roots and looking up birds I see in my neck of the woods.
I have never personally seen a Strawberry Finch, but I came across an image of one while looking for something else and was stunned by their beauty.
Nature never ceases to amaze me and these little birds are absolutely stunning.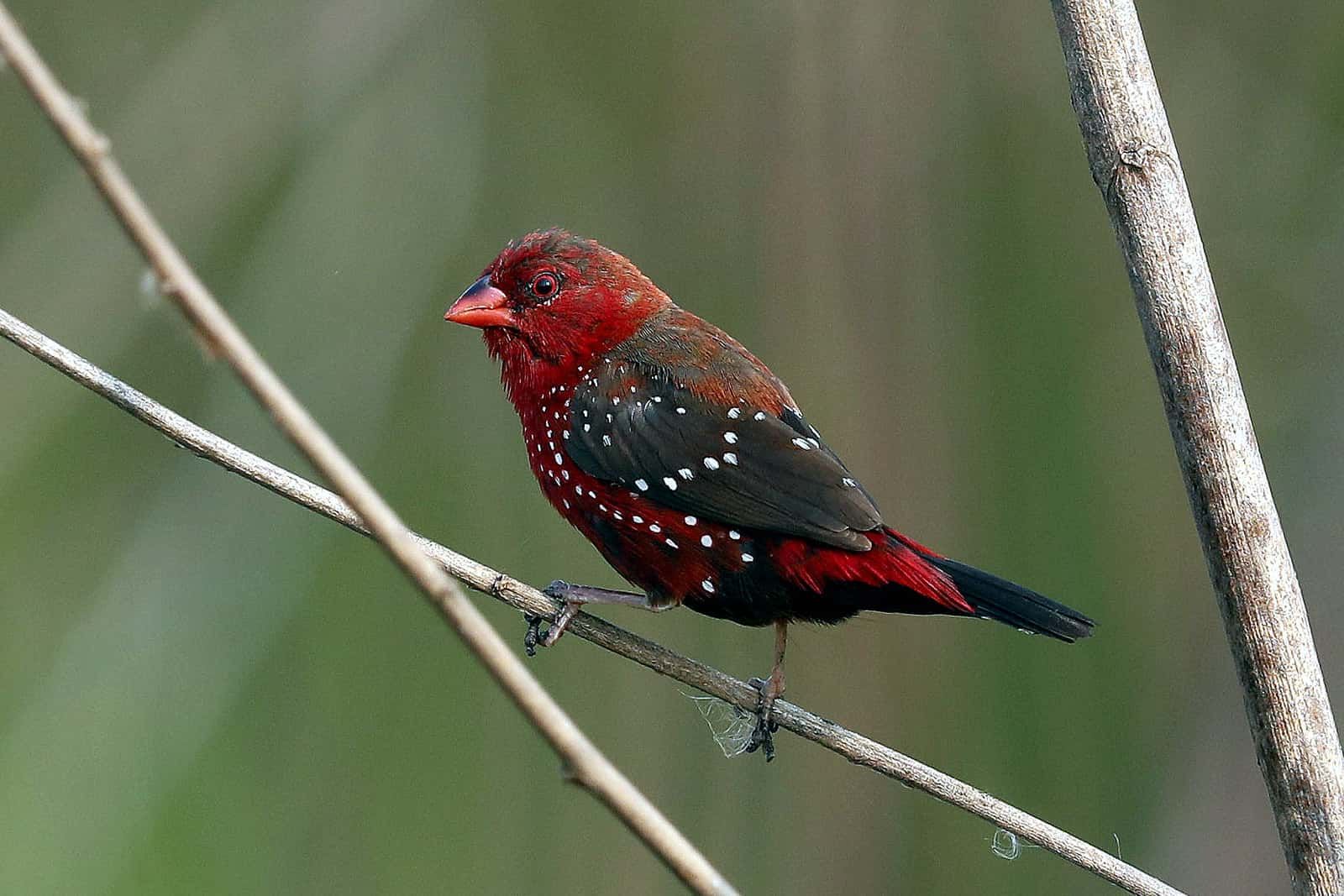 The strawberry finch, also known as a red avadavat (Amandava amandava) or red munia is a small bird roughly the size of a sparrow. They are part of the bird family Estrildidae which also has munias, mannikins, firefinches, parrotfinches and waxbills as members.
The bright little birds are found in open fields and grasslands in tropical Asia and being so colorful, also make popular cage birds.
https://www.instagram.com/p/B_PuD5IH-mF/
They are well travelled and can also be found in southern Spain, Brunei, Fiji, Egypt, Malaysia, Portugal, Puerto Rico, Singapore and Hawaii.
This species of bird is actualy the only waxbill that has a true song. According to Avianweb - About Birds , their song is like a melody of tiny silver bells somewhat resembling that of a Weaver but it is more monotonous. Only the males will sing though.
Birds of a flock will preen each other, ruffling their head feathers in invitation.
Strawberry finches can be cage bred or aviary bred. The male will be the one who collects the nesting material while the female will take it from him and build the nest. The average clutch which is the number of eggs produced generally consists of 5-7 eggs. They will sit on the eggs to incubate for 12-14 days. The young strawberry finches fledge at about 3 weeks old. Birds are considered to have fledged when the feathers and wing muscles are sufficiently developed for flight, until then they are called fledglings.
https://www.instagram.com/p/B-hDK6bgvHG/
When in the wild, the strawberry finch flies with rapid wing beats, preferably in small flocks, descending into clumping grasses, where they are not spotted easily.
Wild strawberry finches can be found throughout Asia including Pakistan, India, Nepal, Sri Lanka, Bangladesh, Java, Cambodia; parts of Vietnam, Thailand, Indonesia, China. In the past, strawberry finches were sold abroad from the Indian city of Ahmedabad, from which the common name "avadavat" and species name "amandava" are derived.