Valentine's Day is right around the corner!
With cupid aiming his arrows and romance all around us, Valentine's Day gift specialists, Watches2U , have released this brainteaser to celebrate the special day and get customers in the mood for love!
Bow chicka wow wow!
Hidden in the cinema screening shown below are 21 clues, each depicting classic romantic film titles.
Commenting on the brainteaser, Faisal Bhatti, Chief Operations Officer at Watches2U said:"Just like this brainteaser, love can be a minefield - but our foolproof Valentine's Day gift guide will guarantee smiles all round this February".
In typical rom-com fashion, things aren't straightforward.
The current record to solve all 21 clues is 5 minutes - can you beat it?
I could not. But I did have fun trying.
Clues or the movie names you are looking for!
Pretty Woman
You've Got Mail
Dirty Dancing
Valentine's Day
Bridget Jones's Diary
A Star is Born
Crazy Stupid Love
Four Weddings and a Funeral
When Harry met Sally
Breakfast at Tiffany's
Ghost
The Notebook
Brokeback Mountain
10 Things I hate about You
Titanic
The Bodyguard
Beauty and the Beast
Grease
The King and I
Roman Holiday
Love Actually
Watches2U are reliable retailer who provide gifts for all occasions at competitive prices, and have a range of stunning watches to spoil your loved ones.
You can check out their Gift Guide here .
Answers: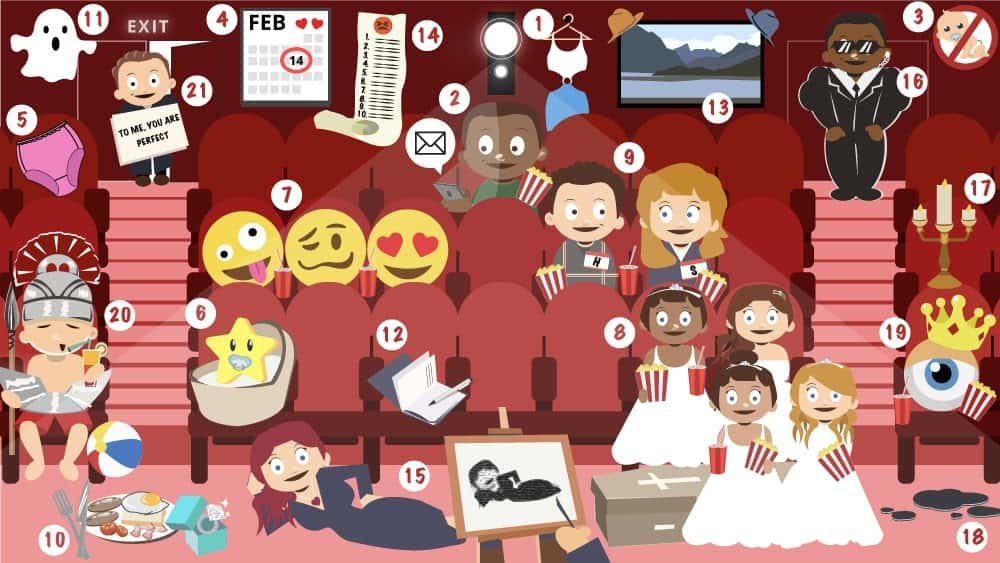 How fast did you find them?